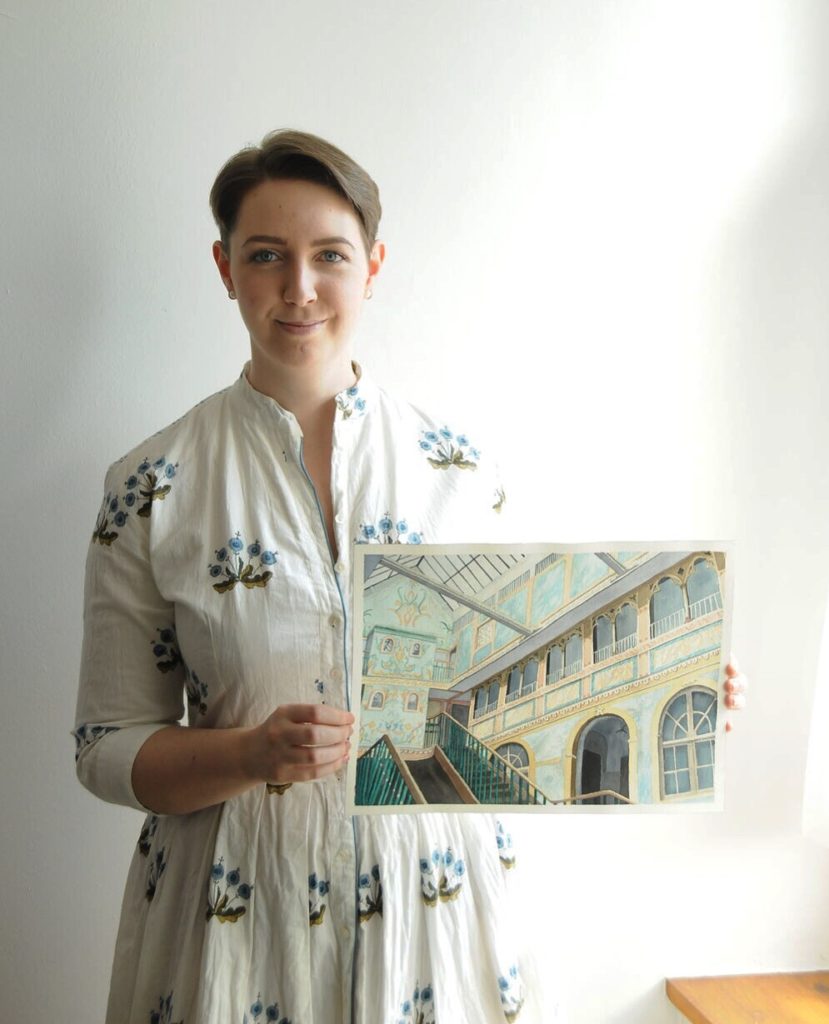 Rebecca Tinguely is a self-taught, English artist who lives in La Chaux-de-Fonds, in the Swiss canton of Neuchâtel.
After moving to Switzerland with her husband in September 2018, Rebecca used her artwork as a way to explore her new town. She works primarily in watercolours.
La Chaux-de-Fonds seemed industrial at first, but Rebecca quickly came to treasure its pastel colours, ornate ironwork, and the elegant Art Deco gems which can be discovered around town.
She summarises the goal of her paintings; "I want to highlight the beauty of my new hometown, as seen through the eyes of a foreigner. Being new to Romandie, I am fascinated by the architecture and natural landscapes which might seem commonplace to long-term residents."
If you would like to commission a painting or find out more about Rebecca's work, please get in touch.
She also publishes her works-in-progress on Instagram, and on her Facebook Page